Optimisation in a business context means improving operations, increasing productivity, and reducing costs for sure. However, importantly, it is not about sacrificing quality and in fact, quality or customer experience should increase.
Without this important second element, we would just be simply "cutting corners" so to speak, and that has detrimental long-term effects once the short-term savings are long past.
What must be in place to optimise?
To make something better, you first need to know what that something is; in intimate detail.
Optimising your business means optimising the very processes which support your team with their tasks. It may also mean reducing their workload through automation and reallocating their time to more valuable tasks.
The fundamental element needed here before attempting to optimise, are processes.
Your processes these days can be quickly and easily created with Vidstep, to give your team step-by-step video instructions for almost anything.
Assuming you have your processes captured in Vidstep and clear for all to see, it then becomes a very simple matter to optimise these video instructions to tune the performance of your team and the business.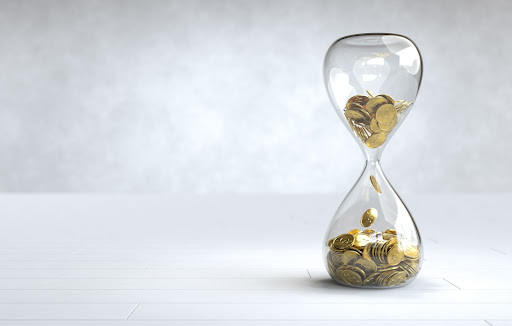 The Benefits of Optimisation
Implementing business optimisation is an excellent way to get ahead of competitors and to deliver a high quality, highly unique customer experience that you lead the way with.
Once you have your video processes, continuously seeking feedback, suggestions for improvement and challenging the norm becomes a simple dialogue with your team.
Actioning changes then also becomes a simple matter which can be completing and re-shared with the team in minutes.
Save Time and Money
By merging tools and auditing technologies, daily operations become more efficient and reduce human error. You cut costs and lift some weight off your shoulders while increasing your return on investment. 
Increase Productivity
Perhaps the most obvious benefit of business optimisation is boosted productivity and efficiency. Incorporating protocols and procedures that define how you should approach tasks can simplify and speed up complex operations.
Instead of wasting time and resources on tasks that require manual input, you can automate administrative work and focus on bigger-picture responsibilities. By spending less time on menial tasks like sharing and uploading videos, you can focus on more meaningful efforts like content quality.
Gather Accurate Information
Optimising and automating data analytics ensures that you avoid costly errors. In addition, automation tools can help you adhere to industry and federal regulations, guaranteeing compliance within your business operations.
Data software ensures that the right employees access the appropriate data, with confidential information protected by authorisations. 
More Accountability
Monitoring performance keeps your employees more accountable. Sharing information between departments can help you identify over and underperforming employees and balance your workload.
Creating a transparent work environment ensures continual improvement and reduces errors over time.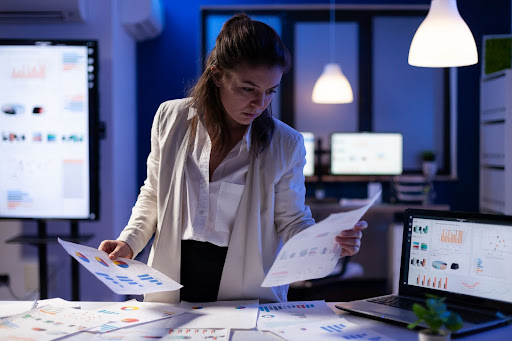 What is the Monetisation of Video Processes?
Monetisation of your video processes comes down to one very important consideration – return on investment.
Simply put, even with the help of a tool like Vidstep to greatly speed up the creation of your processes, it still takes some time and attention to create your processes in the first place.
Time and Attention are our two most valuable resources in business, so when we choose to create a video process, we should choose topics and tasks which are most vital, problematic or causing us the most pain or waste. Their correction will yield us a high return on investment.
Simply put, video monetisation is the act of profiting from the content you publish. These profits won't necessarily stem directly from the content you create—rather, they can provide indirect benefits in the way of time and effort saved.
Do the videos themselves provide excellent returns to your business now that the team can now achieve more by following them? Is the video software you're investing in saving you money or, at the very least, time? 
Develop a Focused Strategy
To make appropriate and detailed changes, you'll first have to understand the bigger picture. Think about what you want your monetisation strategy to achieve and pinpoint areas that require performance optimisation.
Keep your goals specific—identify how much money you want to make or save and what factors within your video strategy can help you achieve that.
Don't think about the nice-to-haves. Instead, focus on solving the problem outright, whether it be to develop video instructions to prevent the misuse of a product or make a specific task more manageable.
Think ROI first
Before you jump into any undertaking, especially content production. Consider what "success" looks like as far as your bottom line—these typically include low-touch, high-reward methods of incorporating video instructions. For instance, you might use video to provide frontline support, demonstrate new software, or inform employees of a system update.
Scalable videos are also an excellent way to get a bang for your buck. If you intend for your videos to have some corresponding monetary benefit to your business, you need to think deeply about your return on investment.
Know What Not to Do
If your business is rife with costly errors, problem areas, and regular reworks, video instructions can keep you from spending more money in the long run.
First, you'll want to identify recurring issues and consider how many employees are making the same mistake. Then, you'll want to address the problem as quickly and effectively as possible.
Turn video instructions into bite-sized checklists as a daily reminder to field workers. If managers aren't around to answer questions, video instructions can be a handy replacement, providing workers with the information they need.
Regular Testing
One of the best ways to determine the efficacy of your monetisation efforts is to test run various tactics. Benchmark successful efforts and make minor changes, comparing them to decide what processes generate the most revenue and save the most money. 
Automate Processes
One of the best ways to increase strategy performance while decreasing costs is to automate as many manual tasks as possible. According to global practices, robotic automation can free up to 90% of an employee's time.
Do you need to introduce new software or make workers aware of a system upgrade? Use video instructions to provide instant updates. Not only do you get to inform employees of these changes immediately, but you also keep instructions clear and consistent.
Arrange annual or biannual technology audits to determine what automation processes are delivering the results you want and what isn't working. Use scalable video content to allow workers to look back on how specific processes have changed.
Plan, Plan, Plan
While video instructions are best kept simple, you can't go wrong with meticulous planning. After all, you don't want to leave any room for error or misunderstanding.
When developing video instructions, outline your structure and create a clear and concise script. Consider what you want your video instructions to achieve and stay focused on the topic.
The Bottom Line
To successfully monetise your processes, you'll have to know what true optimisation looks like. Always take a top-to-bottom view of your data and consider numbers that directly impact your business goals.
Focus on what delivers the most powerful results for as little money as possible. Revisit your tactics at least once or twice a year.
With software like Vidstep, communicating your optimisation strategies to decision-makers is easy. Put robust instructions together in just a few clicks and swipes and share them with the right people.